Oct 07, 2023 11:30 AM

–

Oct 07, 2023 02:00 PM

Eastern time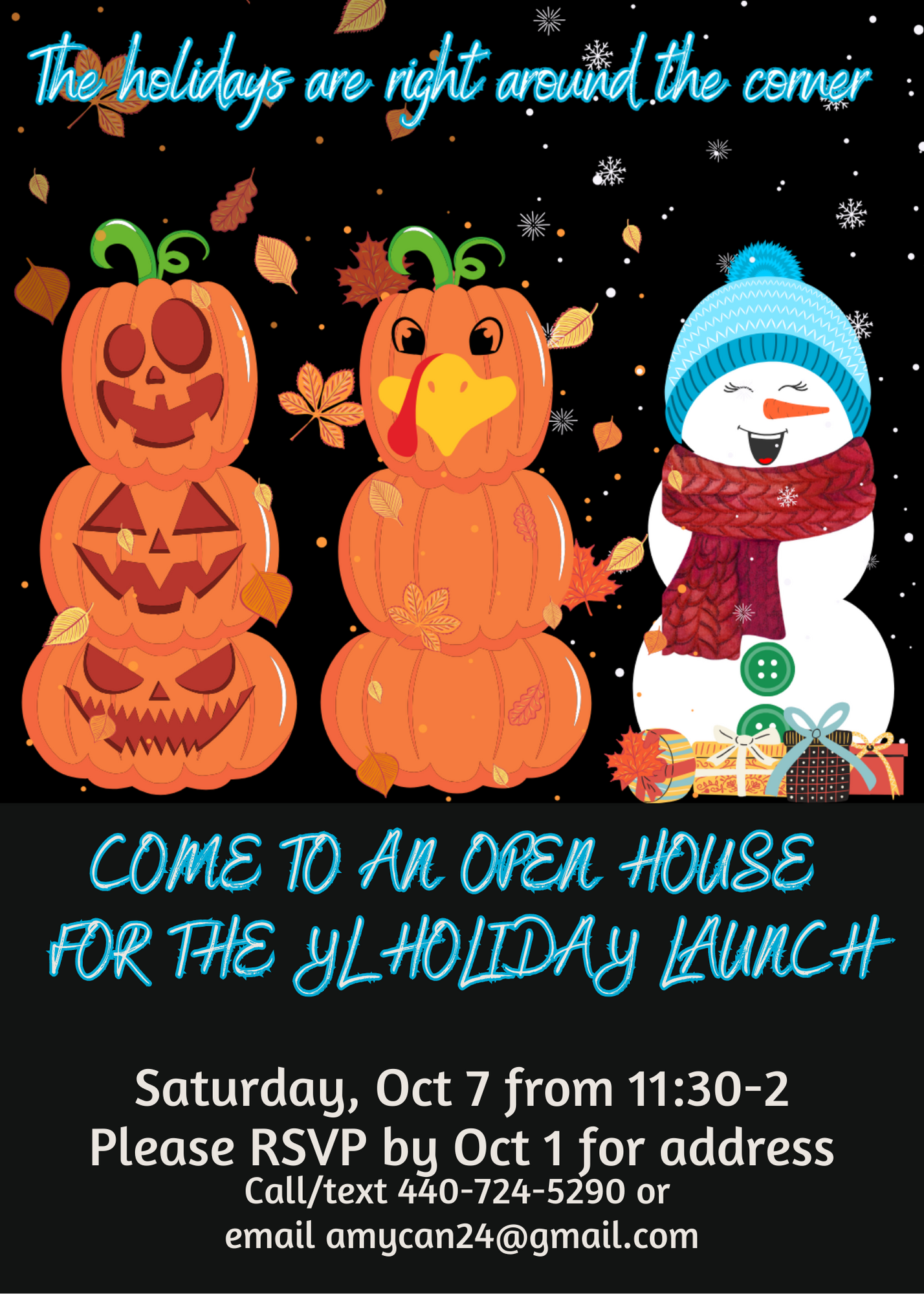 Come to my house and get the deets on the new products being offered for holiday gifting. YL always has a fun and versatile offering. Plus, eat, drink and be a winner as I will have games/contests and great ordering incentives. Be sure to RSVP by Oct 1 since I will need a headcount. When you respond, I will provide my address/directions.
And . . . if you can't come on Saturday, you will have another opportunity. Come Sunday, Oct 8 between 4-7 to check out the products and/or attend my CABI fashion party. Be sure to RSVP about either or both. So excited to host you. Let me know if you have any questions! Look forward to hearing from you and helping you discover some really fun gift ideas!